Don't let them in
20x16
Watercolor, Ink, Color pencil
I lock myself in my own cave, my own box of space to avoid other people's eyes.
I don't let anyone in and I don't try to escape.
I've been locked inside for too long, so my space is full of molds and spider webs.
This is my so called "home."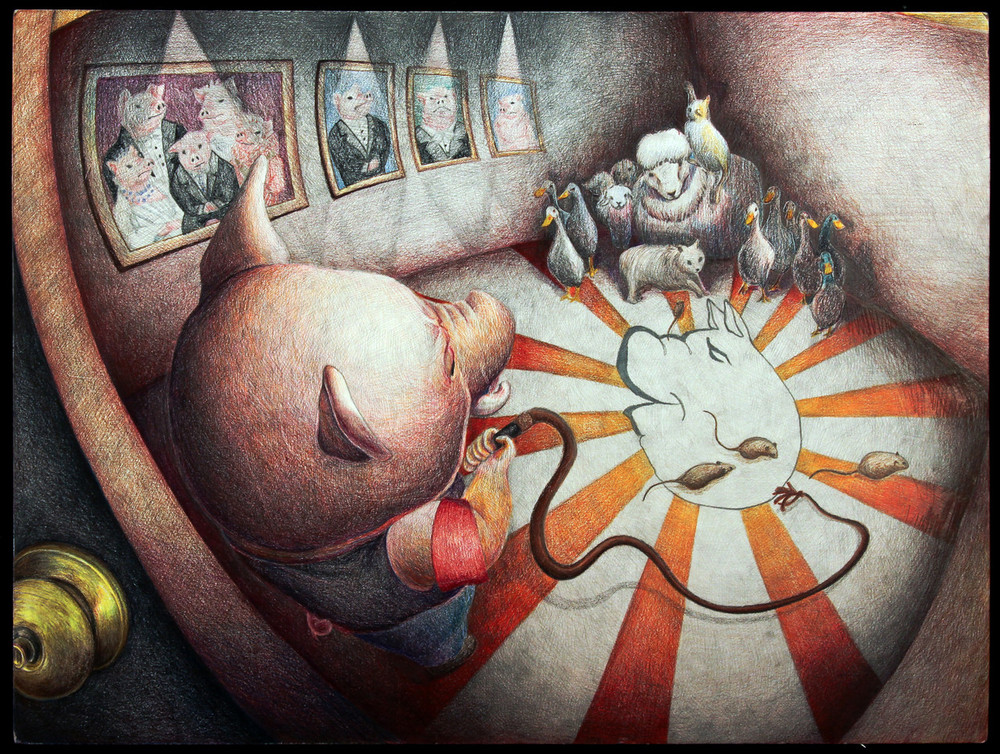 Losing innocence_#1
20x15
Color pencil, Graphite pencil
The people who have lost their innocence takes control of others.
Inspired by the book "Animal Farm" by George Owell, I tried to show people in authority and how they use their power unfairly by symbolizing them with animals.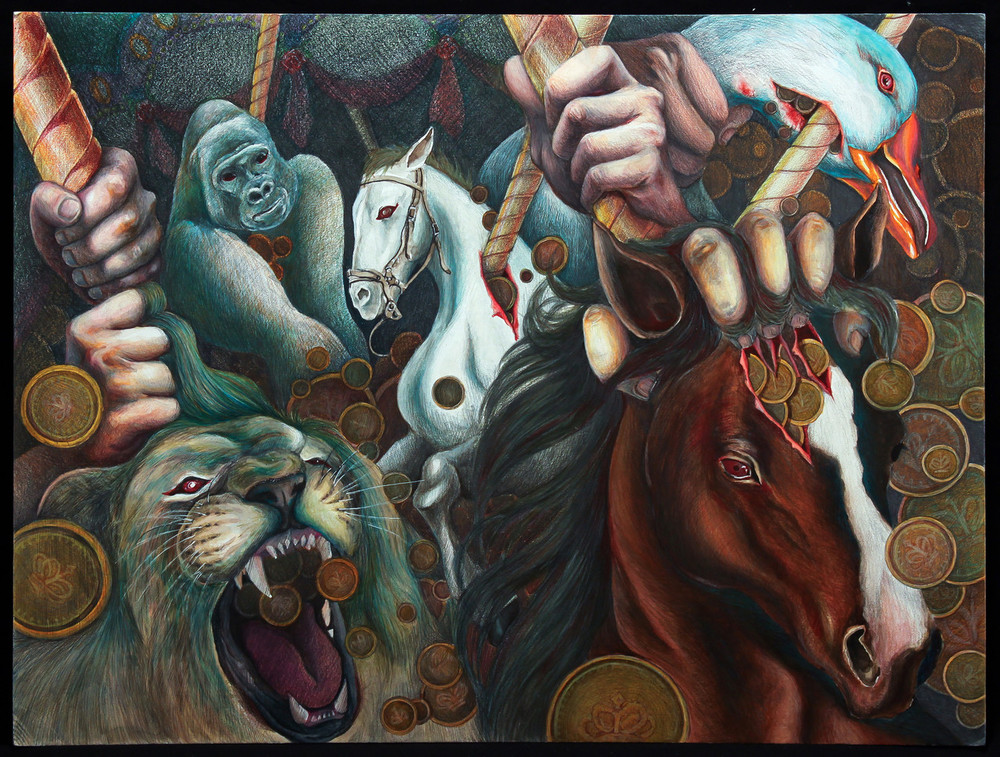 Losing innocence_#2
Watercolor, Color pencil
I tried to show commercialism and how we lose our innocence as we grow up.
I symbolized losing innocence with a merry-go-round. The merry-go-round we happily rode as a child is now just a means to earn money.
The night market
24x18
Acrylic
This is an observation piece of a flea market in Korea. I went to one of those flea markets that open at nights. I liked the way the lights made people all blurry and indistinguishable. so I tried to express that feeling with acrylic with thicker strokes.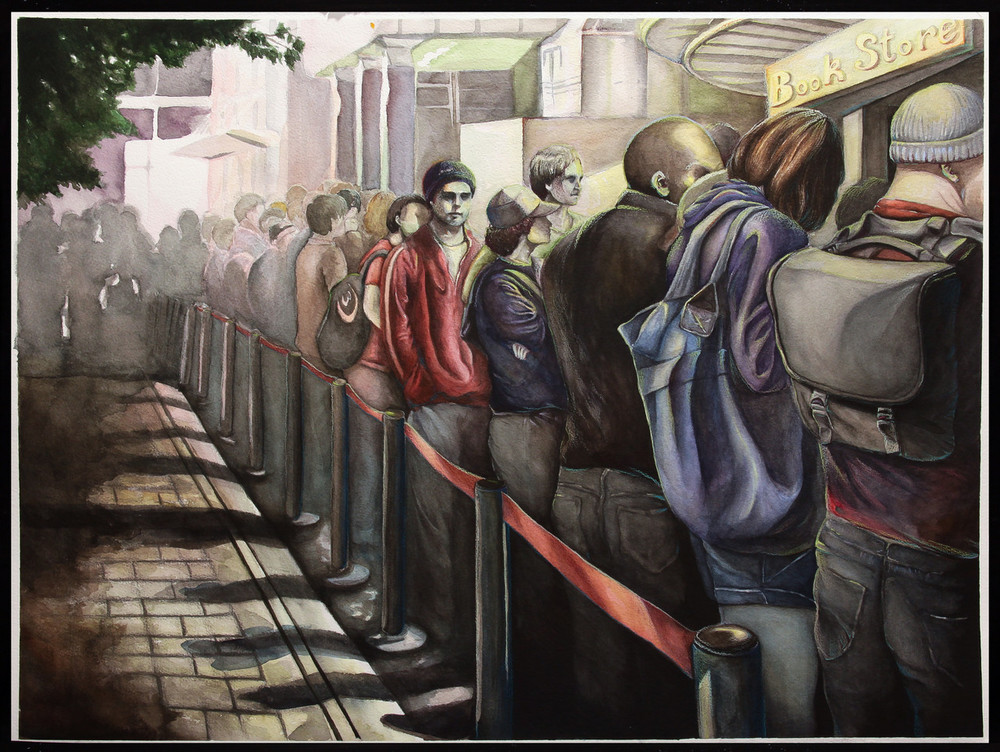 Waiting
30x24
Watercolor
I saw a long line when the new iPhone came out. I was thinking about the waiting we all have to experience in our lives. So I sketched it and finished it later with water color.
Unnoticed parts of the world
17x26
Watercolor
When I visited Hong Kong a year ago, I stayed at a youth hostel and when I looked out at the window I thought the view was interesting so I started sketching and took a picture to finish later.I thought this view symbolized the unnoticed parts or people of our world, hidden in the shadows. People pass by with out seeing these parts of the world.
Couch potato
Suppressed
Watercolor, Ink
I tried to express many different hidden feelings and expressions that are suppressed inside a person.
Although we make expressions in our faces based on circumstances, I wanted to articulate the relationship in the faces.
Faces intersect each other to show how all feeling is related and influencing each other making inevitable expressions.
Red against Black
Fear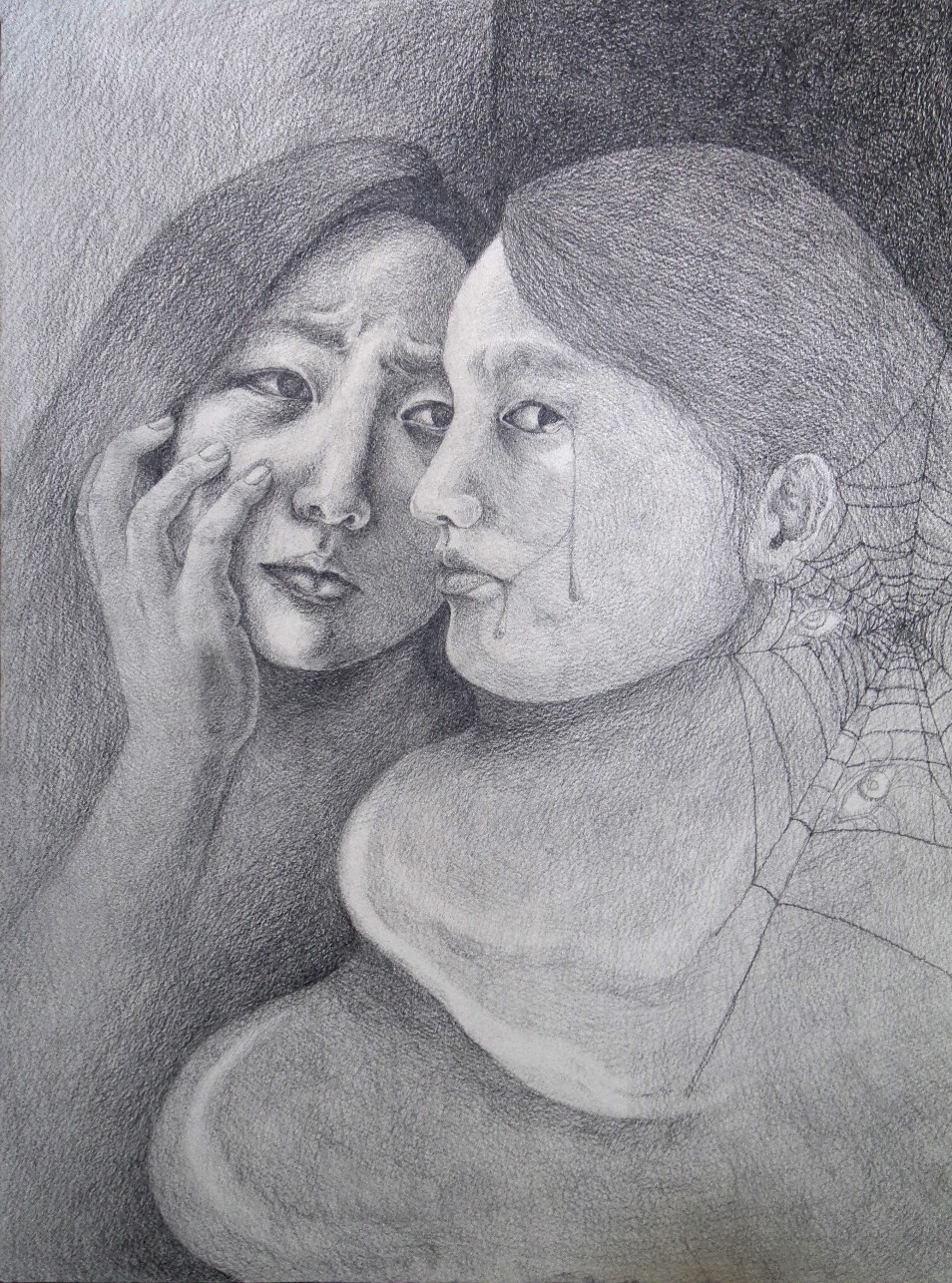 Self portrait
18x24
Pencil on rough watercolor paper
나는 왜 이런 사람일까.
거울 속 내 모습이 마음에 들지않는다.
울음이 목속에 똬리를 틀고앉아서 도무지 나올 생각을 하지않는다.
애꿎은 내 목만 부어오르지.
울음은 겨울잠이라도 자는건지 아니면 똬리를 튼 자세 그대로 죽어버린건지.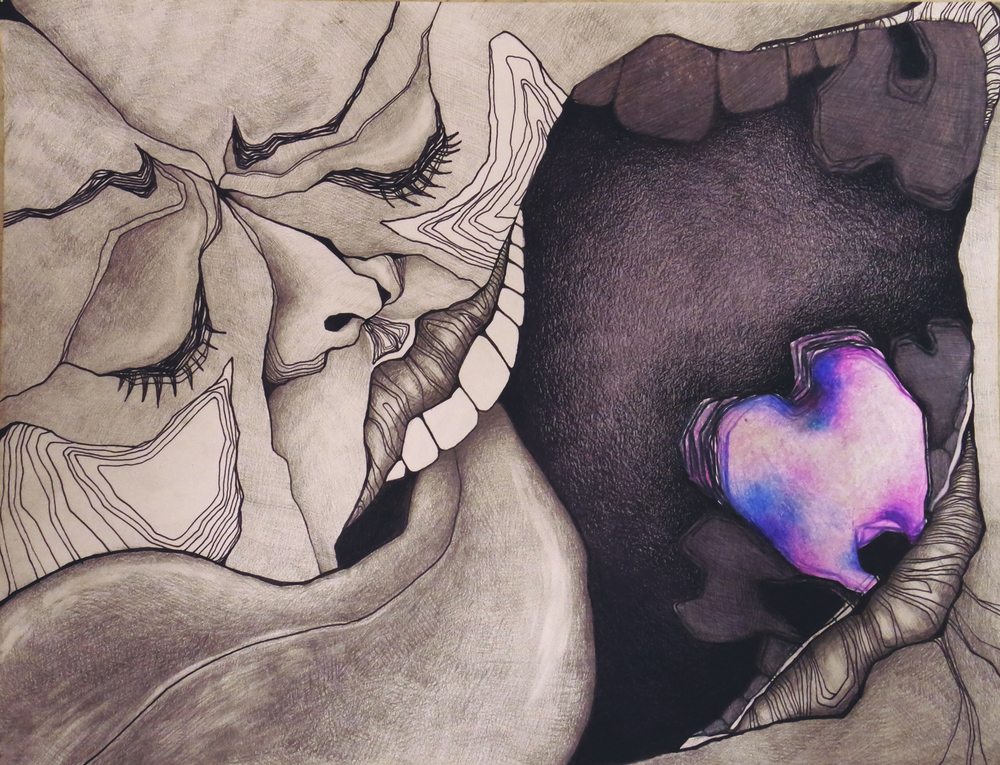 Tooth
Graphite pencil, Color pencil
The tooth in the illustration represents a painful memory.
It almost aches to think of the memory but I can never get over it until I pull it out.
Depression Series: 항우울제의 필요성
Depression Series: 항우울제의 금단현상
Depression Series: 항우울제의 부작용
Lithography: Dream catcher made out of nightmares